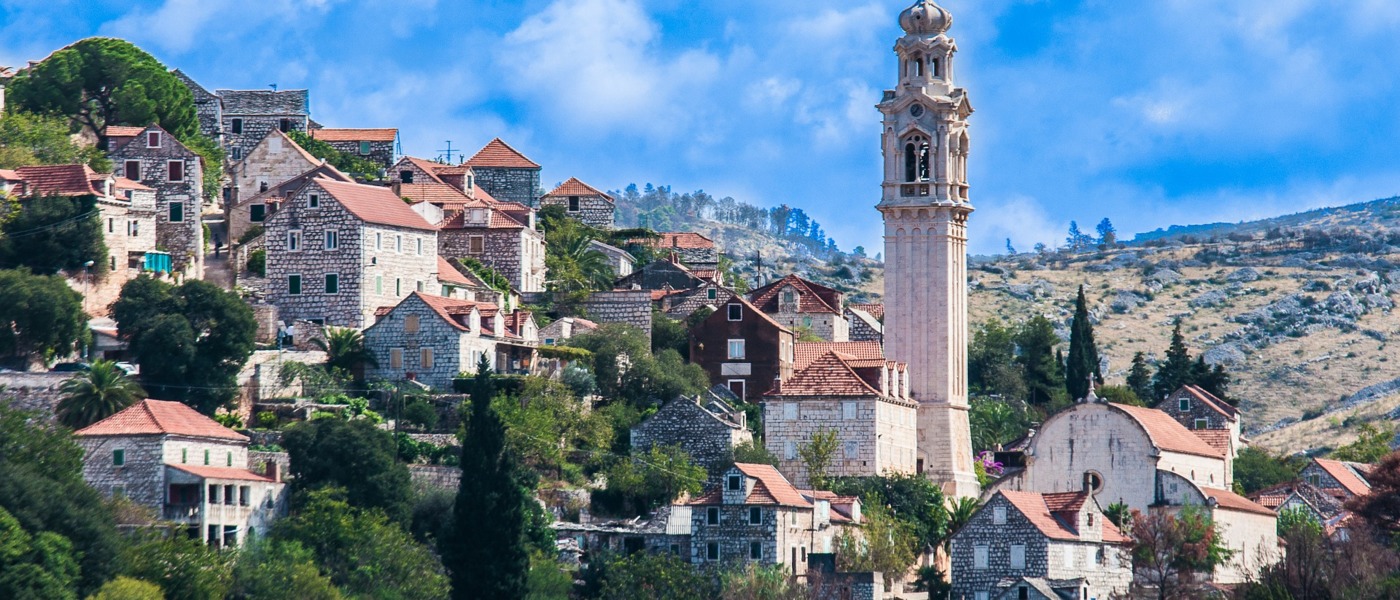 The local area
Luxury Villas and Property Investment In Brac, Croatia
Regardless of the motivations of entering the luxury second home market - as a business investment or purely for pleasure - there's no doubt that having access to a selection of international properties is synonymous with success and a jet-set lifestyle. Our Members enjoy exclusive access to luxury holiday homes all over the world, including our beautiful villa in Brac, Croatia.
Crystal blue seas, white pebble beaches and achingly romantic architecture, everything about Brac seems handpicked to create the perfect island getaway. Our luxury villa provides a glimpse into authentic island life, with its olive plantations, vineyards and mandarin fields, all from the convenience of your home away from home. The winding streets of the attractive old town of Bol, striking beach Zlatni Rat reaching into the Adriatic and dramatic Mediterranean landscape all make Brac a place of escape and relaxation.
The History of Brac
Our property is located in the peaceful town of Sutivan, which has a beautiful harbour and population of just over 700. Here a piece of the island's history can be seen in the preserved foundations of the 6th century Christian basilica from which the town takes its name. Brac has been populated since the Bronze and Iron ages and passed hands between the Romans, Venetian empire, Croatian kings, France and Austria. Its historical heritage and folk culture will add a depth and distinctive quality to any sun-drenched trip away.
The old Roman town of Split with Diocletian's palace at its heart, offers a wealth of museums and Roman ruins against a stunning backdrop of land and sea. Beyond Brac, the walled medieval city Trogir is located on its own small island and is a UNESCO World Heritage site, filled with Romanesque and Renaissance architecture. With a 17th century theatre, the island of Hvar and Hvar Town is a treasure trove of history and art, including a Franciscan monastery that's renowned for its Old Masters, including 'The Last Supper' by Ingoli.
What to See and Do in Brac
Tree-lined beaches and a varied landscape make Brac the perfect base for sports activities from snorkelling and windsurfing, to hiking and mountain biking. To add some exhilaration to your Croatian holiday the summer festival of extreme sports, "Vanke Regule Regule" or "Out of Rules", takes place every year in May. To take in the natural wonders of Croatia, the steep canyons that flank the Cetina Rivermake is perfect for rafting, and the forests, caves and waterfalls are sights to behold.
The intriguingly named Dragon's Cave contains an exceptional and unusual set of reliefs, believed to have been created by an imaginative 15th-century friar. Made up of Christian and Croat pagan symbols, the walls are adorned with angels, animals, and an open-mouthed dragon. For more modern artistry, the open-air cinema on the waterfront of Bol is a beautiful place to watch the latest film releases and classics.
Food and Drink
Dalmatian cuisine is influenced by Mediterranean, Hungarian and Turkish cookery, with a focus on fresh seafood. Sitting between the Mediterranean and Central Europe, there's a wide range of cooking styles available, so whether you fancy a big bowl of mussels of a dinner heavy with meat and cheese you'll be able to find something for you - and you're never too far from a pizzeria! Brac has many of its own culinary specialities, especially in the form of various lamb dishes, it's own cheese such as the fresh cheese Procip, and the mix of goat's milk and red wine called Smutica.