How 2017 Changed The World Of Luxury Travel
Few would argue that 2017 wasn't a year of great change. Across countless markets, political and socio-economic spheres, the past 12 months has been a period of adjustment and upheaval - both for good and bad. In wake of the 2008 financial crisis, it's reaffirming to see that luxury travel has weathered any potential economic storms, and continued to show growth in 2017. Bucking the trend of the comparatively poor 2016, the past year has been one of broad prosperity.
There are also several other areas in which the luxury travel market saw significant change over the past 12 months. When it comes to the luxury travel market, the last year has borne witness to shifts in perception, expectation and action - both on the part of the travellers enjoying luxury experiences, and the businesses who provide them. From the shifting perceptions of airlines, to a jump in travel bonuses awarded to elite bank-card holders, here are a few key ways the luxury travel market changed in 2017: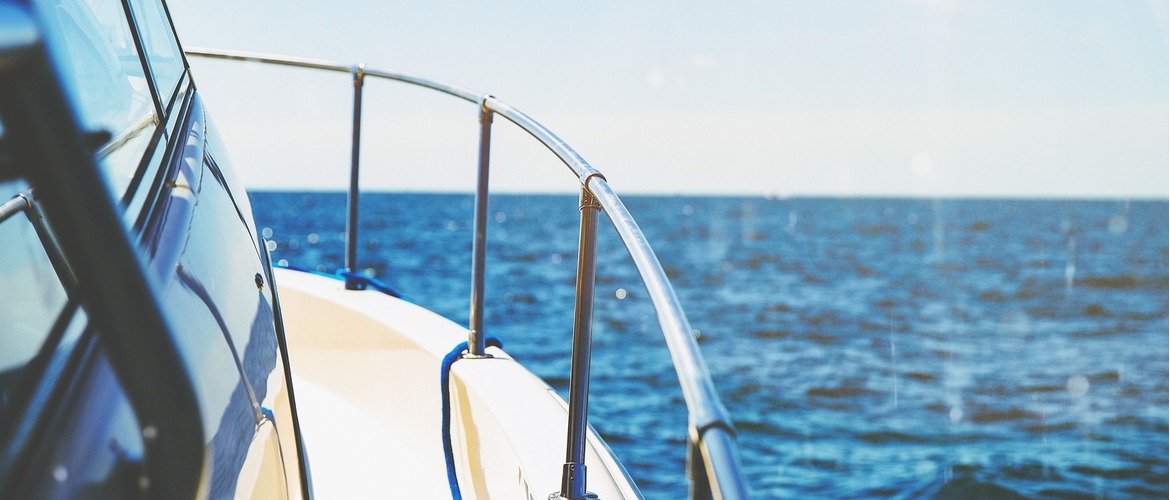 1. A new luxury mindset took hold:
Arguably the biggest shift the market has seen has not been as a result of economics or policy, but at the hands of consumer attitude. For several years, a clear shift has been taking place in the mind of the luxury traveller. Having spent years predicting that the experiential will trump the material, the prophecy was finally fulfilled in 2017 - and it happened in a few interesting ways.
Notably, 'time sensitive' destinations have continued to increase in popularity among the luxury travel community. Previously unlikely locations such as Antarctica (with its receding landmass and endangered wildlife) have continued to grow in popularity. Mid-year reports confirmed that Iceland saw its largest ever influx of international visitors, at nearly 1.8 million - attributed in part to the scientific predictions that the Northern Lights was best seen in 2016-17, before its cycle started to wane.
The pressure to visit locations with a 'deadline' coincides with a luxury clientele more interested in experiential travel, and the new tangibility of global warming (among other factors). Many luxury travel providers have also capitalised on this 'FOMO' (fear of missing out) by offering things like luxury safaris, to see these endangered animals in the wild.
2. Age turned out to just be a number:
While a study conducted by Harris seemed to support the idea that millennials value experiences over things (with 78% indicating they would rather spend money on the former), a report from the Centre for Economics and Business Research found that Baby Boomers make the most intrepid excursions abroad. Boomers accounted for 58% of tourism spend in the UK, while the spend of millennials had dropped. What's more, these 'grey gappers' are more likely to travel to exotic locations.
It might be easy to assume that as millennials approach their earning peak, their attitudes towards experience will start to usurp the traditional values of their seniors. In reality, it appears that baby boomers share many of the same aspirations, and have more money and time to capitalise on this, firmly reinforcing their position as a key target audience for luxury providers.
3. Fractional ownership continued to thrive:
For many luxury travellers - and particularly high-net-worth investors - travel has long been an opportunity not just for the best experiences, but a sound financial investment. In 2017, fractional ownership clubs continued to rise in popularity, and in the wake of economic instability caused by things such as Brexit, could continue to see rising success.
Downturns in the strength of the Pound have played into the hands of companies such as The Hideaways Club, who offer a shared equity investment in a portfolio of international properties. As the price of second homeownership in Europe for British buyers increases, and European banks are more sceptical about lending, an investment of this kind can seem more secure.
Investment in a portfolio of properties continues to appeal - both as a way to enjoy a luxury travel lifestyle, and a way to harness potential growth in the value of shares. This new model of luxury travel - in which holidaymakers are owners, not visitors - continues to replace the now-tarnished reputation of timeshares as a way for the super-rich to enjoy a world of travel.
One key area of upheaval in the luxury travel this year has been that of flight. 2017 seems to have been the year of the airline headline, with both positive stories about the offerings of airlines, to negatives about their treatment of customers. All of this media attention reflects one of the biggest changes to the market: the degree to which airlines have been placed in the global spotlight.
Emirates Airlines Co. have stood out as an opulent case in point. In November, the airline announced their new first class suites aboard their Boeing 777 fleet, swiftly heralded as one of - if not the - most opulent customer flight experiences. The Mercedes-Benz-inspired, 40 square foot private cabins are indicative of the first class customer-centric ethos that Emirates tout.
However, the airline also announced that they were not placing an order for any further Airbus A380s (no orders have been placed for the jet since 2016). Whether this is due to saturation or a refocusing of the composition of fleets, it would seem that luxury airlines have spent much of 2017 rethinking their offerings to clients. With Singapore Airlines announcing their new first class suites around the same time, though, it appears there is a broadly uniform emphasis on forward thinking, reinvigoration, and innovation.
This increased focus on consumer experience offers a stark contrast to some of the other significant developments in aviation - among both high-end and budget providers - that were seen in 2017. After the widely-reported eviction of Dr David Dao from a United Airlines flight, there has been an emphasis on the scrutability and accountability of airlines, both in terms of their service and their values. In August, the Department of Transportation released statistics that indicate the airline 'bumping' rate had dropped to its lowest level since 1995 in wake of the #bumpgate scandal, indicating that these developments have caused airlines both to reconsider how they operate, and to take steps to improve public perception.
If there is one key takeaway from these developments, it's this: the role of air travel providers in the luxury travel market was under greater scrutiny than ever in 2017 -- forcing the hand of large airlines to evaluate their policies and services.
5. Technology continued to stir things up:
Technology and the growth of digital have continued, once again, to be a driving force in the luxury travel market. 'Smart luxury' has become a much vaunted term, and the challenge to integrate automated and ultra-convenient luxury with a high-touch service was a priority for many providers in 2017.
Artificial Intelligence also continues to dominate the landscape of tech innovation, and has now been integrated into many hands-on travel services, including Google Maps. The new system allows users to choose between 'exploring', 'driving' and 'public transit' formats. Maps has also introduced a new colour palette and icons distinguishing between points of interest, including hotels, restaurants, bars, museums, and more.
The experience is completely personalised through the use of AI, and maps now integrate seamlessly with things like reservations in Gmail, or 'want to go' lists. While not solely applicable to the luxury travel market, these developments will likely have a knock-on effect for the whole travel sector, as it becomes simpler and easier for the consumer to organise every element of the travel experience. Although tailored services such as those provided by personal concierge services and travel advisors remain popular, this has the potential to dilute the exclusive appeal of things such as the traditional hotel concierge service.
Social media continues to dominate the landscape of travel, with '#travel' remaining one of the most popular instagram hashtags. Interestingly though, a HelloSociety report found that luxury brands often vastly outperformed mass brands in 2017. This would imply that as more luxury travel companies make the transition to digital effectively, the aspirational nature of their content is particularly effective at appealing to wider audiences.
6. The world of travel credit was shaken:
Since the debut of the Diners Club Card in 1950, the concept of the travel credit card has been a central and recurring feature of the luxury travel market. In 2017, many banks reconfigured their offerings to high-net worth account holders with a taste for travel, in response to pressure from competitors, and a growing demand among consumers.
In August 2016, Chase announced the Chase Sapphire Reserve credit card, which turned the world of travel credit cards on its head. Among the perks were a hefty sign-up bonus, generous annual travel credit, plenty of transfer partners, no foreign transaction fees, and triple points on global travel and dining. This gambit by Chase has forced the hand of competitors around the globe.
2017 saw other elite card providers rework their offerings, with Amex changing its Platinum card to offer a higher sign-up points bonus, and a fivefold increase on points for money spent on bookings made through American Express Travel. This has been a significant change in the world of luxury travel. The ball is now firmly in the court of the high-net worth consumer in the way they approach travel credit moving forward - and expectations are likely to rise.