The Best Films To Put You In The Mood For Travel
10th May, 2018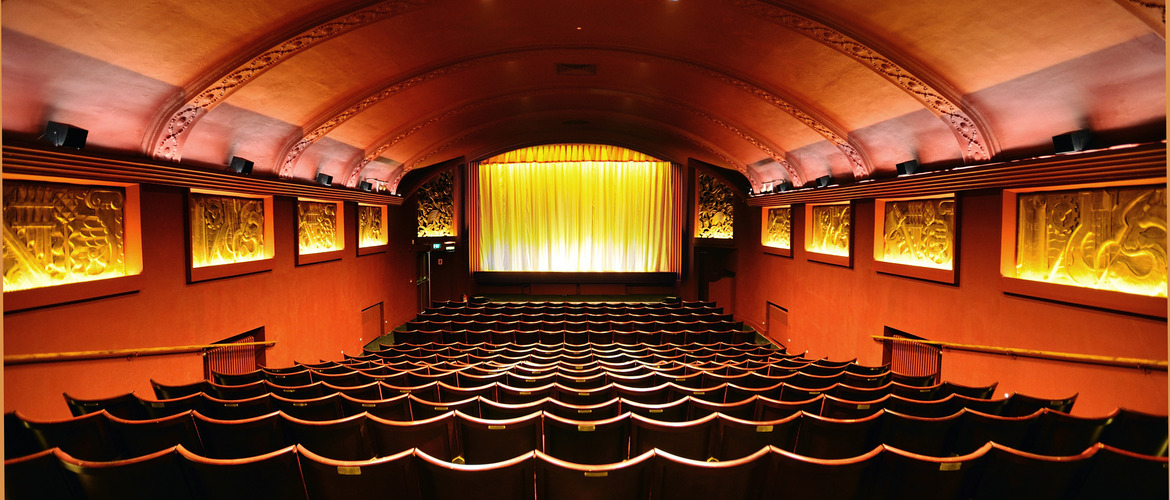 Release year: 2014

Director: Jean-Marc Vallée

Starring: Reese Witherspoon, Laura Dern

Why it's a great travel film:
With both Reese Witherspoon and Laura Dern receiving best actress and best supporting actress nominations respectively for their performances in Wild, this is a film that reminds us just how profound and personal a travel experience can be.
Wild is based on the memoir of Cheryl Strayed, and tells the story of a woman who embarks on a 1,100 mile hike on the Pacific Crest Trail in order to recover from a dark period in her life. Her journey of discovery takes her to new places, introduces her to new people, and helps her rediscover and heal herself - putting her back in touch with what really matters.
Admittedly, the experiences of Strayed (Witherspoon) on the trail may not be directly comparable to a stay in one of our luxury hideaways, but the essence of travel - getting away from the hustle and bustle of daily life to reconnect with what's important - is the same. This film reminds us how important it is to take time for ourselves, and how travel is a great way to do that.
Release year: 2000

Director: Danny Boyle

Starring: Leonardo DiCaprio, Tilda Swinton

Why it's a great travel film:
Based on Alex Garland's novel of the same name (which can to this day still be seen clutched firmly in the arms of many backpackers in Southeast Asia), Danny Boyle's 2000 movie The Beach tells the tale of a young American traveller seeking adventure in Thailand. Tempted by the chance to visit an unspoiled and isolated beach, his journey takes him into some of the most beautiful island settings in the world - as he comes face to face with a dark question about our ability to ruin the things we have.
A slightly darker film, but nonetheless a stunning reminder of just how idyllic some places in the world are. Few films better demonstrate the undisputable beauty of Thailand and its islands, and one of our classic collection hideaways is actually located on Koh Samui - the island the characters visit in the film.
DiCaprio's Richard also embodies a spirit of adventure and discovery that many of us can relate to. His adventure might be a cautionary tale about mankind's propensity to destroy the beautiful and unique things we find, but it's also a fantastic visual display of how just how stunning the world can be. It's hard to watch The Beach without coming away with a sense of wanderlust, and a newfound appreciation for the beauty of unspoiled southeast asia.
Release year: 2007

Director: Wes Anderson

Starring: Jason Schwartzman, Owen Wilson, Adrien Brody

Why it's a great travel film:
Set predominantly on a train journey across some of the most stunning Indian country, the Darjeeling Limited tells the story of three estranged brothers - each with their own personal dilemmas - on a journey of self discovery, mischief, and sibling rivalry.
With both the directorial flair of Anderson and the stunning setting of the movie in mind, The Darjeeling Limited is a great film to get you in the mood for travel. Essentially a worldly road trip, the film tells the tale of a family on a journey together. It's witty, funny, and will help you appreciate your relationship with your own loved ones by comparison!
The setting of India is the perfect accompaniment to Anderson's directorial flair, and the movie is a living, breathing representation of a land of colour, spice, and culture. It's a visceral and immensely enjoyable window into another world, heightened by the kooky hilarity of Anderson's filmmaking - guaranteed to have you desperately awaiting your own next adventure.

Release year: 2003

Director: Audrey Wells

Starring: Diane Lane, Sandrah Oh, Lindsay Duncan

Why it's a great travel film:
Under The Tuscan Sun tells the story of Frances Meyes, a woman who journeys to Italy after her marriage falls apart in order to rediscover herself, mend her wounds, and rekindle her passion for writing. Upon arrival, Meyes learns of a villa for sale, and after an (albeit slightly contrived) 'sign' nudges her on, she purchases the villa.
Wells' 2003 film is a feelgood movie with great heart. The basic premise - investing in property in a beautiful part of the globe in order to enjoy the best the world has to offer - is something to which our members will undoubtedly be able to relate!
Set to the backdrop of the breathtaking locales of Tuscany, where our own Il Bosco and Podore Le Sensaie are located, the stunning vistas in Under The Tuscan Sun are an unmistakable beauty that only Italy can claim. This film is a tale about how new places can help us experience the better things in life - something with which we couldn't agree more.
Release year: 1992

Director: Ron Fricke

Starring: N/A

Why it's a great travel film:
Baraka is unlike any of the other films on this list, in that it doesn't tell a story as such. In the words of revered film critic Roger Ebert, "If man sends another Voyager to the distant stars and it can carry only one film on board, that film might be Baraka."
The movie is an unparalleled collection of jaw-dropping scenes from our own natural world, and it's hard to put into words how simply beautiful it is. The characters are real people, the setting our planet, and the cast all of humanity. The film is comprised of a series of staggering set pieces, captured in slow motion and time lapse by Fricke over a period of 14 months.
Shot in over 24 countries, and on 6 continents, the film is a pure and unfiltered distillation of our world - and what a world it is. With shots of rainforests, rivers, native people, and more, Baraka taps into a raw sense of true sublime beauty, and reminds us of just how astonishingly wonderful and diverse a place our planet really is. Upon watching the movie, it's hard not to come away with a rekindled passion for exploration and discovery.

Release year: 2011

Director: John Madden

Starring: Dev Patel, Judi Dench, Bill Nighy, Tom Wilkinson, Maggie Smith and more

Why it's a great travel film:
Based on the 2004 novel 'These Foolish Things' by Deborah Moggach, The Best Exotic Marigold Hotel is a charming, feelgood, fish-out-of-water comedy drama, revolving around a group of pensioners during their move to an Indian retirement hotel.
The issue of culture clash is something with which many of us will be familiar, but rather than tapping into a sense of awkwardness or isolation, The Best Exotic Marigold Hotel shoots a wry grin at the subject. It empathises with its elderly, confused characters (Maggie Smith is a particular highlight), and it reminds us that we're never too old to grow by visiting new places, meeting new people, and discovering new cultures.
Its heartwarming message about our ability to find beauty and fulfilment by spending time in a new and strange place is one that will not only have you laughing, but eager for your own next adventure abroad. And with our concierge services, your luxury villas, chalets and apartments are a far cry from the dilapidated hotel of this film's title.
Release year: 2008

Director: Woody Allen

Starring: Penelope Cruz, Scarlett Johansson, Javier Bardem, Rebecca Hall

Why it's a great travel film:
While the love triangle (or technically quadrangle) at the centre of Vicky Cristina Barcelona is a little overdone (although with Allen at the helm this is unsurprising, and not necessarily a bad thing), the themes of summer romances and the transformative powers of an exciting new location that run through the film are a great way to get in the mood for a summer break.
The performances here are convincing, but the real star of the film is Barcelona itself. Allen's eye for locale makes the very most of the setting in the film, and the city truly feels alive. The essence of the beautiful Spanish city is captured perfectly, and it will have you longing for your next holiday in the sun.