Domaine La Pierre Blanche (HotelSwaps)
Domaine de la Pierre Blanche is nestled in the heart of Provence, in a green setting at the foot of the Alpilles. With typical Provencal architecture, it is close to Cavaillon and only 30 minutes from Avignon. The boutique hotel and its L'Opale restaurant offer its guests a warm and refined setting for business meals and festive events or simply to take the time to savor new discoveries.
With 9 quiet rooms and suites, the Domaine de la Pierre Blanche will meet expectations with its friendly staff and high-end services such as a heated swimming pool, a tennis court and a summer bar, or fully equipped meeting rooms. The boutique is found in an idyllic place located between the vineyards and the olive trees.
How to book
Register as a HotelSwaps Guest Member. Make sure to write "THC" in "How did you hear about us?".
Find the hotel and time you would like to book and check the number of HotelCoins required.
Contact your Personal Concierge to convert your City Nights or Classic Points to HotelCoins and these will be transferred to your personal guest account on HotelSwaps.
Complete your reservation on the HotelSwaps website.
If your dates are not immediately available at your preferred hotel, please send them a reservation request. Hotels usually respond within 2-3 working days however in some cases it may take up to 7 days.
For further information, please click here.
Gallery
A haven nestled into the heart of the national park Les Alpilles, close to the lovely and picturesque town of Eygalières.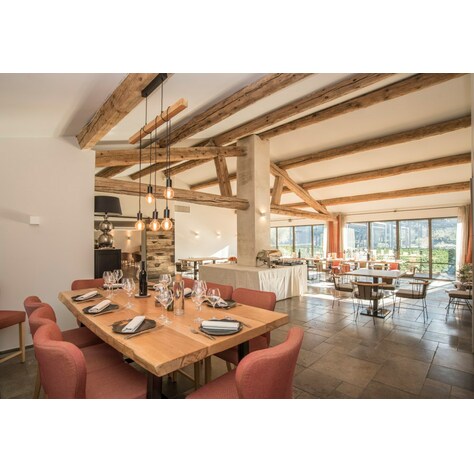 Classic Collection
Partner property
1 Bedrooms / Sleeps 2
Transfer: Marseille Provence Airport (MRS), 46 min drive
Great For: Country Side
Features
Restaurant and bar/lounge
Outdoor pool
Outdoor tennis court
Air conditioning
Free WiFi
Free parking