Maliga Kanda
Maliga Kanda means Mountain Palace, an apt name for this seven-bedroom villa, perched on a hill next to a serene Buddhist temple. Cooled by mountain breezes and 6km from lovely Wijaya Beach, it enjoys one of the best locations in southern Sri Lanka.
The villa is built in colonial style, with spacious rooms opening onto a shady terrace at ground level and onto a veranda on the first floor. Surrounded by lush tropical forest, with views over the misty rice fields below, it's easy to imagine that this is your own Sri Lankan plantation.
The grounds' appointments include a magnificent infinity pool and an open-sided dining pavilion with a comfortable seating area. Here you will also find a garden cottage housing two of the villa's bedrooms.
Maliga Kanda makes an excellent base for exploring Galle. Alternatively, take a trip to one of the tea plantations nearby or pack a picnic and head for the beach.
Meet the Property Manager
Gallery
Maliga Kanda sits on a hilltop, just outside the Dutch colonial city of Galle. Set in a landscape of white beaches, tea plantations, paddy fields and tropical jungle, this home in Galle offers easy access to the very best of Sri Lanka, with lots to do and see in the immediate vicinity.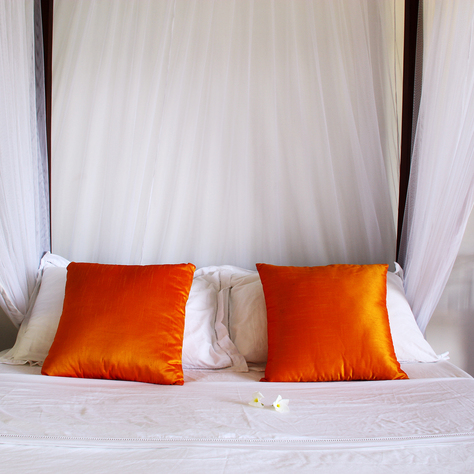 Classic Collection
Leased property
7 Bedrooms / Sleeps 14
Transfer: By Sea Plane - 75 minutes
From Colombo Bandaranaike Airport - 180 minutes
Great For: Adventure / Beach / Diving
Features
Four bedrooms in the main house and an extra three bedrooms of guest accommodation in the grounds if required
Sleeps up to 16 people (ideally due to bed sizes up to 8 adults and 8 children or 14 adults max.)
Games area, fitness room and spa room
Paperback library, and a selection of toys and games for young children
Live-in staff (in separate staff quarters) who are available to cook, clean, iron and do laundry as required
Private infinity pool
Air conditioning throughout
iPad, printer and Wi-Fi access
Audio-visual equipment, including Flat screen TV, DVD player, iPod music system and Nintendo Wii game console
Kitchen essentials
Luxury towels and bathrobes
Selection of luxury toiletries
Floorplan
First Floor
Ground Floor
Lower Floor
Garden Cottage
Testimonials
Stunning property, exceptional catering service, beautiful country and people.
Maliga Kanda is like a home-from-home in the perfect location. We've already stayed 6 times and Jack, Shaluka and the whole team are amazing; very friendly and helpful! The in-house catering was wonderful and the chef made amazing meals. This is our favourite Hideaways Club property. There are plenty of flights and it's very easy to get there.
Sri Lanka is a beautiful country with very nice scenery and we really enjoyed the train ride from Colombo to Galle. Lovely weather!
Galle
Few destinations offer such a remarkable combination of beautiful landscapes, pristine beaches, cultural heritage and unique experiences as Sri Lanka. Its most beautiful city is, without a doubt, Galle, on the southwestern tip. At once exotic and elegant, Galle owes much of its charm to 18th-century Dutch colonialists, though its Portuguese, British and Muslim inhabitants have all left their mark.
Read the area guide
You May Also Enjoy These Properties