Service
Personalised service and meticulous attention to detail lie at the heart of The Hideaways Club experience. Your dedicated Personal Concierge is on hand to help organise every detail of your stay from the word go - from booking restaurants to a round of golf, family excursions, ski lessons or a pampering spa experience.
So much more than just a Club, membership is the gateway to a lifetime of carefree travel in your homes around the world. Welcome home - it's all part of The Hideaways Club service.
Each Club Home has a dedicated Property Manager to welcome you home and make your stay as seamless and memorable as possible. Each a local connoisseur in their own location, your Property Manager is your inside track to the best places to explore, activities to experience and local dishes to savour, helping you make the most of your stay.
Personal Concierge
Wondering which Club Home to visit for your next holiday or special occasion? With our in-depth property and destination knowledge, we'll point you in the right direction.
Here to recommend and assist with pre-booking airport transfers, local restaurants, spa treatments, ski lessons, excursions and much more.
Meet the Personal Concierge Team
Testimonials
The highlight of our trip was your (Romyr - Personal Concierge) & your entire Team's constant interaction with us. Rasti, the Property Manager welcomed us with treats, made challenging dinner reservations at short notice, and sent us off with Prague books - a welcome addition to our Travel library collection - indeed it was The Hideaways Club Family embrace.
We wanted to take this opportunity to thank you for another fabulous vacation. We recall our trips of our last ten years with both of you to the villas in Mauritius, Phuket, Sri Lanka; and apartments in Rome, Bangkok, Paris. We have been treated like VIPs at The Hideaways Club grandiose properties. This two-week vacation will remain etched in our memories. The fantastic service from the Property Managers, Housekeeping staff, and the immaculate upkeep of the Il Bosco villa and the Prague apartment just blew us away.
The Property Manager Alison at Villa Livka, Island of Brac, Croatia came to our rescue when our hired car from Split airport broke down late at night as we drove a few miles away from the airport. Our family was on a tight schedule to catch the last ferry over to the Island of Brac to stay at Villa Livka. On reaching Alison by mobile she took over, organising taxis, advising the local police about the abandoned car and organising another hired car to be delivered to us on the Island, the following day. Having a Property Manager who has worked with the Club for many years, with great experience and local knowledge is so invaluable, her efforts to sort everything out were fantastic and this is an element of what makes The Hideaways Club so unique and special.
All the arrangements were as planned, and well done to Maria for putting all the arrangements in place for all 12 members of the family. Mirko was available whenever contacted (including in the middle of the night when a taxi lost its way back to Casa Cielo!). I was recommended some excellent restaurants. Very professional. The location of Casa Cielo is amazing. To wake up to that view every morning was truly uplifting.
The housekeeper is one of those people you just want to pick up and take home with you. Thanks to her I, as a mother of three, truly had a holiday. Nothing was too much trouble.
What has really made a difference to our holidays has been the services from the Concierge Team both centrally and locally in terms of the personal shop, booking trips, restaurants, golf tee times and ski guides... and we have always benefited from expert knowledge and great discounts.
Property Manager
We'll prepare your Club home to the highest standards and personal preferences prior to your arrival.
There's nothing better than coming home to a warm welcome and well-stocked fridge with peace of mind that all cleaning, housekeeping and upkeep have been meticulously taken care of.
Croatia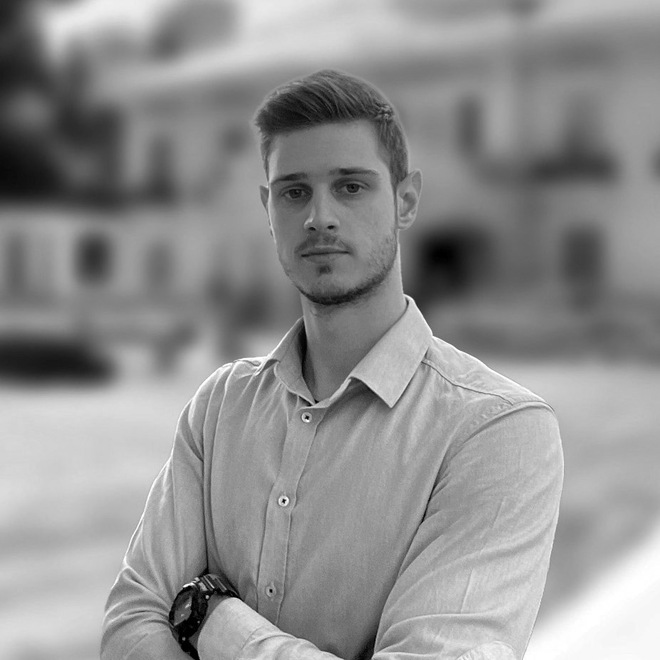 Josip Marinelic
Villa Livka, Brač, Croatia
Born in Split and raised in Supetar on the island of Brač, Josip grew up in a family of hospitality business owners where he quickly developed an interest in tourism. With a degree in Hotel Management, work experience in the family businesses and a local luxury boutique hotel from a young age, Josip is currently working towards a second degree in Business Management. Josip is looking forward to making sure Owners make the most of their holidays in Croatia.
Czech Republic
Rastislav Hutka
Mala Strana, Prague, Czech Republic
Rasti started overseeing Mala Strana, Prague in 2019. Rasti moved to Prague 10 years ago to start a new life after finishing his ice-hockey career. He has previous experiences in the luxury travel industry and property management. His passion is good food, travel, live concerts and sport, especially ice-hockey and tennis.
France
Tyron Maclean & Rianne Schiller
Chalet Soleil & Chalet Petit Bechard, Chamonix, France
Rianne and Tyron joined The Hideaways Club in 2018, in Nendaz, Switzerland before taking up the roles of Property Managers in Chamonix. Rianne (Dutch) and Tyron (Australian) have been travelling the world together for 6 years, they love skiing in winter and hiking in summer and have some great recommendations based on their own experiences.
Katy Rye-Weller
Chalet Lumiere, Morzine, France
Katy has been living in Morzine for over 10 years now, she started working for The Hideaways Club at Chalet Lumiere in 2012. Katy is well established in Morzine, with great knowledge of the area, and many local contacts at hand. She has a real love and dedication for 'Lumi', keeping it maintained to the highest of standards and going the extra mile for the Owners. Along with the occasional helping hand from her husband Gareth they bring a real family vibe and 'home from home' feel to the chalet.
Julie Reid
Villa La Colline, Cote D'Azur, France
Julie began her work with The Hideways Club in 2015 leaving behind a career in accountancy. Julie alongside her family re-located to the French Riviera 11 years ago. Over the years Julie has discovered all the quaint and wonderful hidden treasures of the Riviera, and is very happy to share all that this beautiful and wonderful location has to offer.
Neassa Grennan Hunt
Villa Marianne, Mollégès, France
Neassa started working with The Hideaways Club in 2017, having spent more than 10 years working in lighting and design in Dublin, she decided to relocate to Provence. Neassa has vast experience in overseeing property renovation projects and managing homes for property owners. Being Irish, she thoroughly enjoys meeting people from all walks of life and sharing with them her passion for Provence.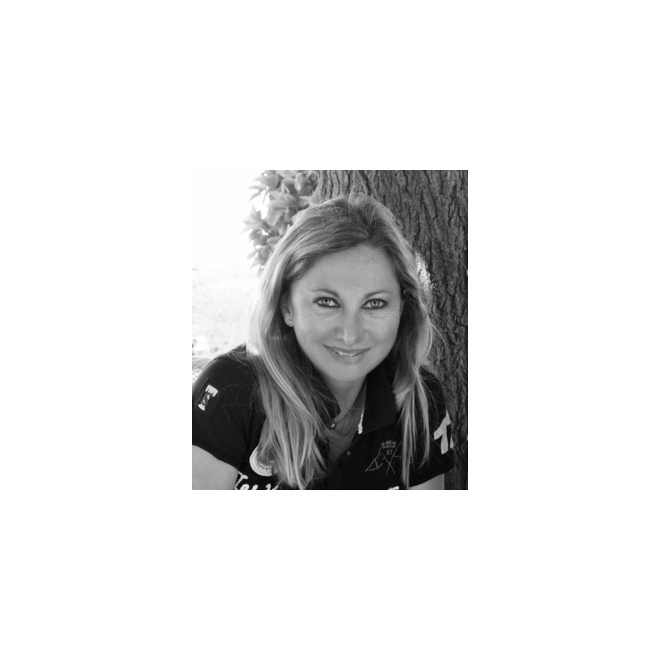 Isabelle Depalmas
La Retraite, Le Rouret, France
Isabelle joined The Hideaways Club in 2021 as Property Manager for La Retraite, Le Rouret in France. She grew up in Saint Paul de Vence in the Côte d'Azur and is fluent in English and Italian. Isabelle enjoys spending her days outdoors and exploring the surrounding areas. She's very knowledgeable about the local area and looks forward to sharing her insider tips.
David Sprawls
Île Saint-Louis, Paris, France
A native of Louisiana, David has lived in Marais in central Paris for over 25 years, making him a true expert of the city. After leaving the Telecom industry in 2011, he developed a property management business in Paris. He originally joined The Hideaways Club for the opening of the Club's first Parisian apartment, in the fall of 2011. Fluent in English, French and Spanish, David is excited to introduce Owners to the interesting places unique to the 4th arrondissement, for example, cafes, bars, museums and more.
Germany
Imran Yuksel
Potsdamer Platz, Berlin, Germany
Imran joined the Hideaways Club in 2023 as Property Manager for Potsdamer Platz. He has worked in the Berlin travel industry for 12 years. After graduating in Business Administration, Imran started his own business. Imran is familiar with planning holidays and activities for groups of 2 up to 200 guests. If you want to enjoy a good meal or a relaxing evening in Berlin, ask Imran and he will help to find the best place for you.
Greece
Konstantinos Volikas
Kentroma House, Corfu, Greece
Costas started working with The Hideaways Club in 2015 as Property Manager for Kentroma House in Corfu. Costas was born in Athens where he studied accounting. He moved to Corfu over 10 years ago and founded his own property management company in 2018.
Eleni Psalidaki
Villa Anatoli, Crete, Greece
Eleni was born and raised in Crete. Her studies are in Business Economics and International trade but she has worked for over 12 years in tourism and hospitality. She joined the Hideaways Club in 2015 and, with her team, looks after all aspects of Villa Anatoli and Owner stays ever since. Eleni is a true expert of the local area and she is ready to show you all hidden jams of Crete and make your holidays unforgettable.
Indonesia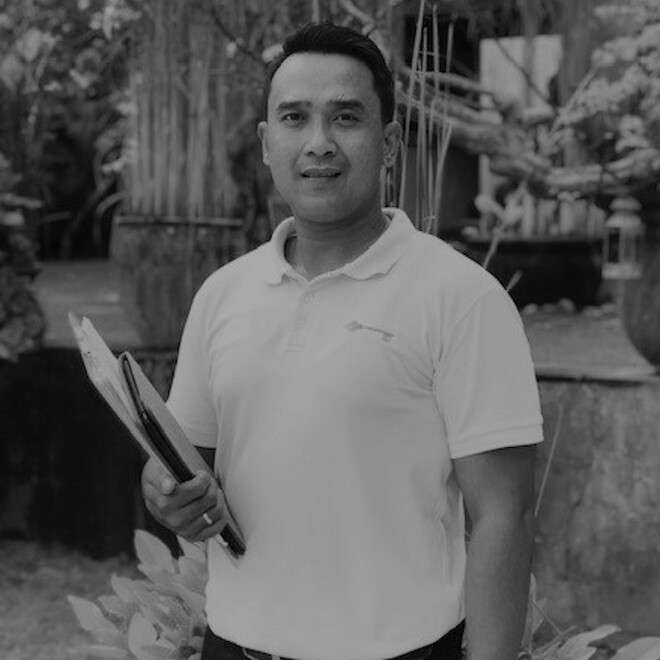 Gede Saputra
Asmara, Bali, Indonesia
Gede joined The Hideaways Club in 2019 as Property Manager for Asmara and prides himself on his extensive local knowledge. Gede has worked both locally and internationally in the property & hospitality industry for the past 15 years.
Komang Sarwa Perdata
Villa Ombak, Nusa Lembongan, Indonesia
Born and raised in Nusa Lembongan, Komang is an expert of this beautiful island. Komang has a wide range of experience in tourism and hospitality starting his career as a housekeeper at Aston Hotel in Nusa Dua, Bali, followed by Carnival Cruise Line and later on he became Activity Manager at Lembongan Beach Club before joining The Hideaways Club. Nusa Lembongan is perfect for exploring nature and culture and Komang is at hand to recommend the best spots for snorkelling , surfing, fishing, sunset/sunrise view locations and the most beautiful Hindu temples.
Italy
Mirko Delfini
Casa Cielo, Sardinia, Italy
Mirko started working with The Hideaways Club in 2013 as Property Manager for Casa Cielo. He gained valuable experience in managing properties with Engel & Völkers, Porto Cervo. Mirko was originally from Verse but has been a long-term resident in Sardinia for several years.
Mirko highly recommends the Beach Club "Oasi Marana". It is a peaceful and relaxing place only a few minutes drive. Ideal to enjoy all-day by the beach or for an aperitive with dinner.
In addition, the second not to miss recommendation from him is watching the Dolphins. There is an excellent site to catch this by only 15 mins boatride from the villa.
Alyson Munro
Podere Le Sensaie & Il Bosco, Tuscany, Italy
Ally started working with The Hideaways Club in 2011. Originally from Sydney, Australia, she moved to Europe in 2006, where she fell in love with Tuscany, settling there in 2008. She has experience in hospitality and property management.
Her favourite local dish is the fiocchetti di gorgonzola con crema di pera, and one of her insider tips is that you don't have to go far to enjoy and relax. The main square of Lajatico is a personal favourite, and the dining at Da Nella is memorable.
Danielle Timmer
Spanish Steps, Rome, Italy
Danielle was born and raised in Amsterdam & started traveling from a young age. She's lived in Australia, New Zealand, France and the UK. After falling in love with everything Italy has to offer, Danielle moved to Rome 3 years ago and started working for The Hideaways Club shortly after. She still loves to travel as often as possible, as it's one of her biggest passions.
Paola Canto
The Old Mill, Sicily, Italy
Paola started working for The Hideaways Club in 2017 and was an integral part in the opening of the villa. She has a degree in Communication Sciences specialising in Editing and Marketing. Paola also lived in London for 4 years and then returned to Sicily. Her passions include travel and cooking.
Virginie Fattorini
Casa Paradiso, Laveno, Italy
Virginie joined the Hideaways Club in December 2021, as Property Manager for Casa Paradiso, in Laveno, Italy. Born and raised in Canada in a multi-racial & multi-ethnic family which also includes Italian, it was inevitable that Virginie would fall in love with Italy when she first visited and decided to make it her permanent home. Virginie has an International Law degree and speaks fluent English, French, Italian and Spanish. With a passion for authentic Italian experiences, Virginie loves to share her insights and recommendations with Club Members.
Angelo Allegretti
Masseria L'Olivo, Puglia, Italy
Based in Salento since 2009, Angelo was part of the development team that built Masseria L'Olivo and has taken good care of the property with the help of his team ever since. Recently appointed Property Manager, Angelo is looking forward to welcoming and taking care of all Owners. Passionate about all the historical baroque sights and natural beauty of Puglia, Angelo has many insights to share including the best-hidden spots, his favourite beaches and striking architecture. A keen foodie, Angelo also enjoys recommending local gastronomic delights and the best local wines.
Mauritius
Sabrina Nankoo
Stargazer, Mauritius
Sabrina joined The Hideaways Club in November 2011 and is the Property Manager for Stargazer, Mauritius. Before that, she worked at AML (Airport of Mauritius Limited) as public relations officer in the VIP and State Lounges. Sabrina then moved to Constance Prince Maurice hotel as guest relations officer and wedding planner. Sabrina has lived in Domaine de Bel Ombre estate for more than 25 years, she knows the estate and its surroundings very well.
Morocco
Chaal Houssein
Dar Hasnaa, Marrakech, Morocco
Houssein has been working with The Hideaways Club since 2006 as Property Manager for Dar Hasnaa. Houssein was born and raised in Morocco which gave him the advantage of knowing hidden places such as the souks and traditional Berber restaurants. He very much enjoys taking groups around Morocco and sharing his experiences.
Portugal
Nicole Remus
Quinta Algarvia & Villa Palmeira, The Algarve, Portugal
Nicole started working with The Hideaways Club in August 2007 as the Property Manager for Quinta Algarvia. Since then, she has also taken up the role at Villa Palmeira. Nicole is a long-term resident in Portugal but is originally from Munich in Germany. Nicole founded her own property management and concierge company in 2007 to offer a bespoke and exclusive service in the Algarve's Golden Triangle.
South Africa
Nicolene Bergh
Villa Steenberg, Steenberg, South Africa
Renowned for her adventurous spirit, Nicolene (fondly known as Nikki) is an explorer who delights in off-the-beaten-track farm stalls and markets, and is eager to share her experience with Owners. As a business owner, she understands the key importance of customer experience and satisfaction, using her 19 years of expertise within the catering industry to drive her passion for discovering hidden culinary gems in the South African food scene. She invites you to come and relax in one of the world's most enchanting and luxurious cities, within the comfort of Villa Steenberg.
Marinda Rossouw
Villa Arabella, Western Cape, South Africa
Marinda joined The Hideaways Club in July 2023 as the Property Manager for Villa Arabella at the Arabella Golf estate in South Africa. Previously, Marinda was a Property Practitioner for Pam Golding Properties (a renowned Real Estate Company in South Africa). One of Marinda's greatest dreams has been to host a B&B as she is passionate about good food and entertaining guests. Being a resident of the Western Cape for all her life makes Marinda a true local expert and she looks forward to welcoming Owners and making their stay a memorable one.
Spain
Kerry Jessop
Calle Princesca, Barcelona, Spain
Kerry joined The Hideaways Club in 2011 as Property Manager for Calle Princesca, Barcelona. She started her own property management and concierge company in 2010. Kerry has been sharing her travel knowledge for over 10 years, creating thousands of memorable travel experiences for the Owners.
Aleksandra Peneva
Gran Vista & La Pleta, Mallorca, Spain
Aleksandra started working with The Hideaways Club in 2012 as Property Manager for Kensington Gardens, London. In 2019, she relocated to Mallorca and is now overseeing Gran Vista and La Pleta. Aleksandra was born and raised in Bulgaria. She has spent most of her life living abroad as a long-term resident of US and UK, where she obtained her bachelor's degree in industrial engineering. During her summer holidays from university she worked as a Reservations Specialist and Hotel Assistant Manager. When she is not working, she enjoys aerial yoga, backpacking and volunteering with the local pet shelter.
Mercedes Cepero
Villa Dorada, Sotogrande, Spain
Mercedes joined The Hideaways Club as Property Manager for Villa Dorada. With more than a decade of experience in all aspects of property management, travel and the concierge industry, she possesses a genuine curiosity for people's stories.
Marnix Nijman
Villa La Solana, Ibiza, Spain
Originally from Amsterdam, Marnix has been a regular visitor of the island since his childhood and eventually he moved to Ibiza with his family in 2010. He is fluent in Dutch, English and Spanish and brings with him experience in property management and luxury real estate. Marnix is very enthusiastic about all the outdoor activities Ibiza has to offer and he is at hand to share his insights on the island's best beaches, clubs, restaurants, boat trips, must-see locations and more.
Switzerland
Anna Montuori
Nendaz Chalets
Anna left her hometown in Italy in 2013 with a desire to experience life abroad and perfect her English skills. Since then she has travelled extensively, living and working in Australia, New Zealand and England. Her experience led her to become Chief Stewardess onboard luxury super yachts before setting up her own property management company in Switzerland. With over 2 decades of hospitality experience, Anna is looking forward to helping Members have the best possible holidays in Nendaz.
Thailand
Khun Ann
Baan Metta, Koh Samui, Thailand
Khun Ann started working with The Hideaways Club in 2012 as Property Manager for Baan Metta. She has over 20 years of experience in guest services including food & beverage and hospitality.
Khun Oi
Santisook, Phuket, Thailand
Khun Oi Rungtiwa joined The Hideaways Club in 2009 as Property Manager for Santisook in Southwest Phuket. With 30 years of experience in hospitality, fitness and spa/wellness centres, including the Mandarin Oriental group and Royal Brunei, Oi is the owner of a hospitality management company and a small getaway resort in Krabi. Whilst Oi was born in the North East of Thailand she has lived in Phuket for most of her life and is excited to share her insights with Owners.
Volker Kevin Capito
The River, Bangkok, Thailand
Volker joined The Hideaways Club in 2012 as the Property Manager for the stunning Bangkok apartment 'The River', he brings with him 25 years of experience in the luxury travel and hospitality sectors. He is well known for his unique activity concepts and knowledge of hidden places, and always likes to give Owners the local experience, combined with a safe and quality service. Volker has long been involved in top sporting event management such as; Formula One Paddock hospitality, VIP lounges of Olympic Games and responsible for VIP Hospitality of the Football World Championship.
Khun Neung
Villa Layan, Phuket, Thailand
Neung started working with the Hideaways Club in 2009 as Property Manager for Villa Layan. She has over 19 years' experience of the luxury travel industry in Phuket, after doing internships for food and beverage departments of a leading 6-star hotel and various positions on the "world's most luxurious cruise ship".
Turkey
Vera Damar
Galata, Istanbul, Turkey
Vera joined The Hideaways Club in 2021 as Property Manager for Galata. She is originally from Istanbul and has in-depth knowledge of the city & everything it has to offer. She is an accomplished chef and caterer, making her very passionate about the Turkish cuisine. Vera also spent some time living in Israel and is fluent in English, Spanish and Hebrew.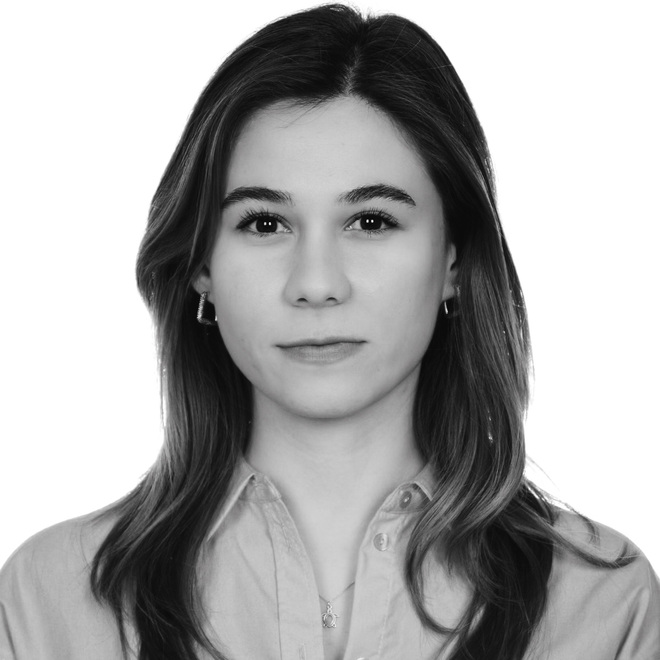 Ezgi Tunca
Kalkan View & Kalkan Heights, Kalkan, Turkey
Ezgi joined The Hideaways team in Kalkan in December 2021. Ezgi has been working alongside Property Manager, Claire Bilgutay assisting with welcoming Owners at the two stunning villas in Kalkan and making sure they have everything they need for an unforgettable stay. Born in Istanbul, Turkey, Ezgi has degrees in Aviation and Business Management. With experience in Customer Relations and Services at Istanbul International Airport, one of the busiest airports in the world, Ezgi enjoys building relationships with the Owners, many of whom are regular repeat visitors.
United Arab Emirates
Aurore Aillet
The Address, Dubai, UAE
Aurore is originally from France and now expatriated for 15 years across several countries where she was working as a Communication and Marketing Executive. Since her arrival in Dubai in 2017, she has worked in different roles in hospitality and is now studying journalism & Arabic. Aurore loves off-roading, scuba diving and travelling.
United Kingdom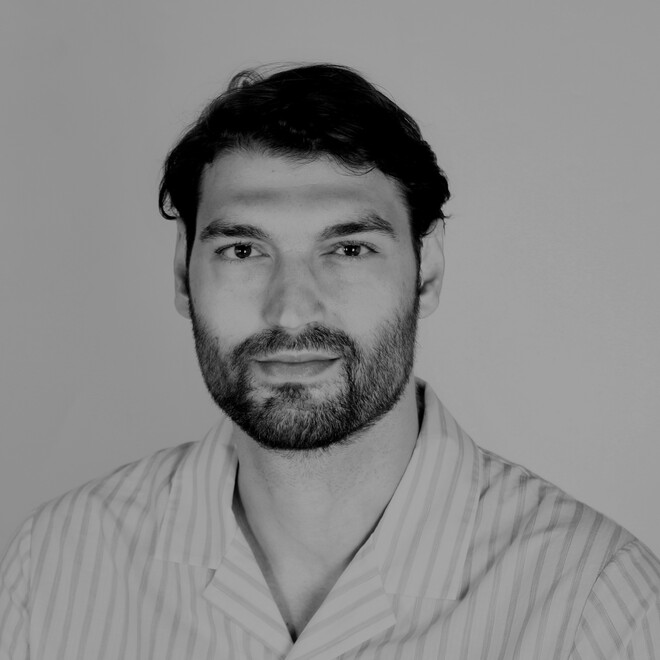 Stoyan Stoyanov
The Mews, London, UK
Stoyan started working with The Hideaways Club in 2019. Prior to that, he worked in high-end retail and events. He's fascinated by London and is always on the lookout for new and fun things to do in the marvellous city. Stoyan is always happy to give you tips for an authentic Londoner experience.
Japan
Seasons Niseko
Kitsutsuki, Niseko, Japan
The dedicated team at Seasons Niseko are experts in managing high end properties and creating tailored year-round experiences for visitors in the Hokaido area. From private sessions with a Raiki master to Kimono dressing or a Sushi making masterclass, just inform the team and they will do their best to arrange.
Register Your Interest
If the idea of second home ownership appeals then don't tie up significant capital in one property whilst limiting yourself to one location and taking on maintenance hassles from afar, do it the smart way – join The Hideaways Club.
Invest in a global portfolio of exquisite Club homes in some of the most desirable locations.
Register to receive membership plans and to discuss the best option for your travels.
Register Your Interest