The Address
When it comes to investment properties in Dubai, even in a city of skyscrapers, The Address is something special. At 306m, it's the 19th tallest tower in Dubai and the 38th tallest in the world - though admittedly this is nothing compared with its neighbour, Burj Khalifa, the tallest tower in the world.
This Club apartment's pièce de résistance has to be the view from its floor-to-ceiling windows across Burj Khalifa Lake to the soaring Burj Khalifa. From the privacy of your own balcony, you can watch the Dubai Fountain shoot 152m into the air, accompanied by light and music and lit by a backdrop of twinkling lights.
An added benefit is that apartment residents have access to all of the facilities offered by The Address's five-star hotel, including a luxury spa, a fully-equipped fitness centre, infinity pool and seven restaurants and lounges, as well 24-hour services, such as concierge and laundry. And if you find yourself in need of a little retail therapy, the world's largest shopping and entertainment mall is right on your doorstep.
Meet the Property Manager
Gallery
The Address is a hotel and residential complex in the heart of the city's spectacular Downtown Dubai development. In the immediate vicinity are three city landmarks - Burj Khalifa, Dubai Mall and Dubai Fountain, while Dubai Creek and most of the city's exclusive restaurants are just a stone's throw away from this luxury home in United Arab Emirates.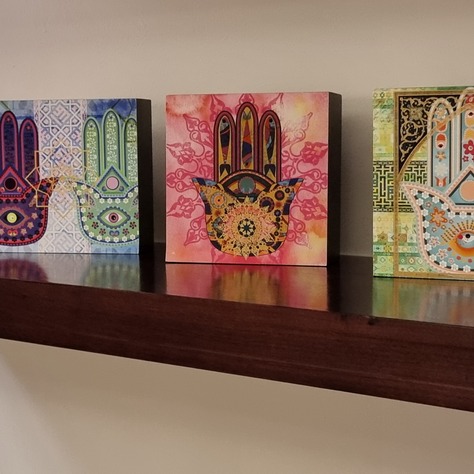 City Collection
Owned property
2 Bedrooms / Sleeps 4
Transfer: From Dubai International Airport - 30 minutes
Great For: City Break
Features
Two bedrooms, sleeping four guests, both en-suite
Balcony with stunning views of the Dubai Fountains and Burj Khalifa
Walking distance to the Dubai Mall
Facilities within the Apartment building include a business centre, spa, hair salon, fitness centre, chilled pools and seven restaurants and lounges
Flat screen TV and Bluetooth music system
Luggage Storage
Luxury towels and bathrobes
Selection of luxury toiletries
Kitchen essentials
Baby cot and highchair
Tablet, printer and Wi-Fi internet access
Floorplan
Floor Plan
Dubai
With its wall-to-wall skyscrapers, glossy marinas, palm-shaped islands, and hotels the size of small towns, it's easy to forget this glittering city barely existed 20 years ago. Or that the Dubai you see today is only a fraction of what's to come. Take the lift to the top of the Burj Khalifa, and the first thing you notice isn't the city - it's the vast, empty desert that surrounds it.
Read the area guide
You May Also Enjoy These Properties