Calle Princesa
Tucked away in El Born district, Calle Princesa is surrounded by Barcelona's prettiest thoroughfares with the Picasso Museum and Textile Museum close by.
In the middle of it all is Passeig del Born, the Catalan city's main square from the 13th to the 17th-centuries, host to jousting tournaments, carnivals and other festivities. Now, it's Barcelona's cultural hub and home to the city's finest art galleries, restaurants, bars and boutiques.
A stay in this magnificent 2-bedroom home in Barcelona is perfect for those who love relaxation and elegance. Unwind in the impeccably designed sitting room and take in the eclectic interiors: a white palette with a splash of gold and brown, Picasso prints, a 1930s architect desk repurposed as a kitchen table, 1970s water colours and a retro standard lamp.
After a siesta, head downstairs and discover the area. Some of Europe's most beautiful and oldest streets can be found in El Born. Wander down the windy streets and head in the direction of Calle Montcada for a quick visit to the Picasso Museum. To extend the cultural jaunt, stop by the nearby Textile Museum, which also has a lovely café with a roof terrace.
A trip to Barcelona wouldn't be complete without an excursion to one of the city's many beaches. Start off with Barceloneta, the most popular beach in town. If the excitement at the frenetic Barceloneta gets too much, walk along the promenade then bask on the sun-kissed shores of decidedly more laidback beaches.
Meet the Local Concierge
Gallery
Set on the edge of Barcelona's fashionable El Born district, Calle Princesa is a warm, welcoming city sanctum. From the windows, marvel at the views of leafy Parc de la Ciutadella. The apartment's eclectic interiors feature a mix of 1930s and 1970s furniture. Take a stroll to neighbouring attractions, including the Picasso Museum, Las Ramblas and Castillo de los Tres Dragones.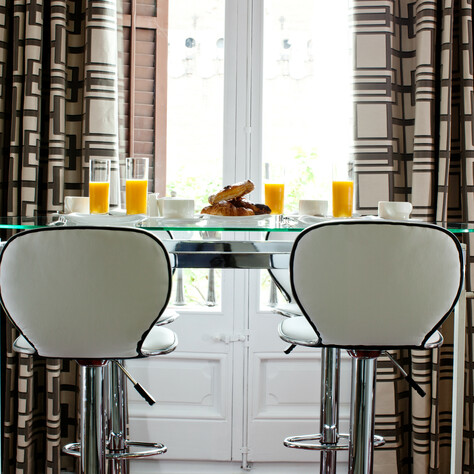 Classic Collection
Owned property
2 Bedrooms / Sleeps 5
Transfer: From Barcelona Airport - 30 minutes
Great For: Beach / City Break
Features
Two spacious bedrooms plus a study with a small sofa bed, sleeping five guests in total
High quality bed linen
Two bathrooms (one en-suite)
Luxury towels and bathrobes
Molton Brown Toiletries
Kitchen essentials
Flat screen TV, Apple TV, and iPod music system, an extensive collection of music in a pre-programmed iPod
Paperback library, and a selection of toys and games for young children
Baby cot and highchair
iPad, printer and Wi-Fi access
Not wheelchair accessible
Floorplan
Floor Plan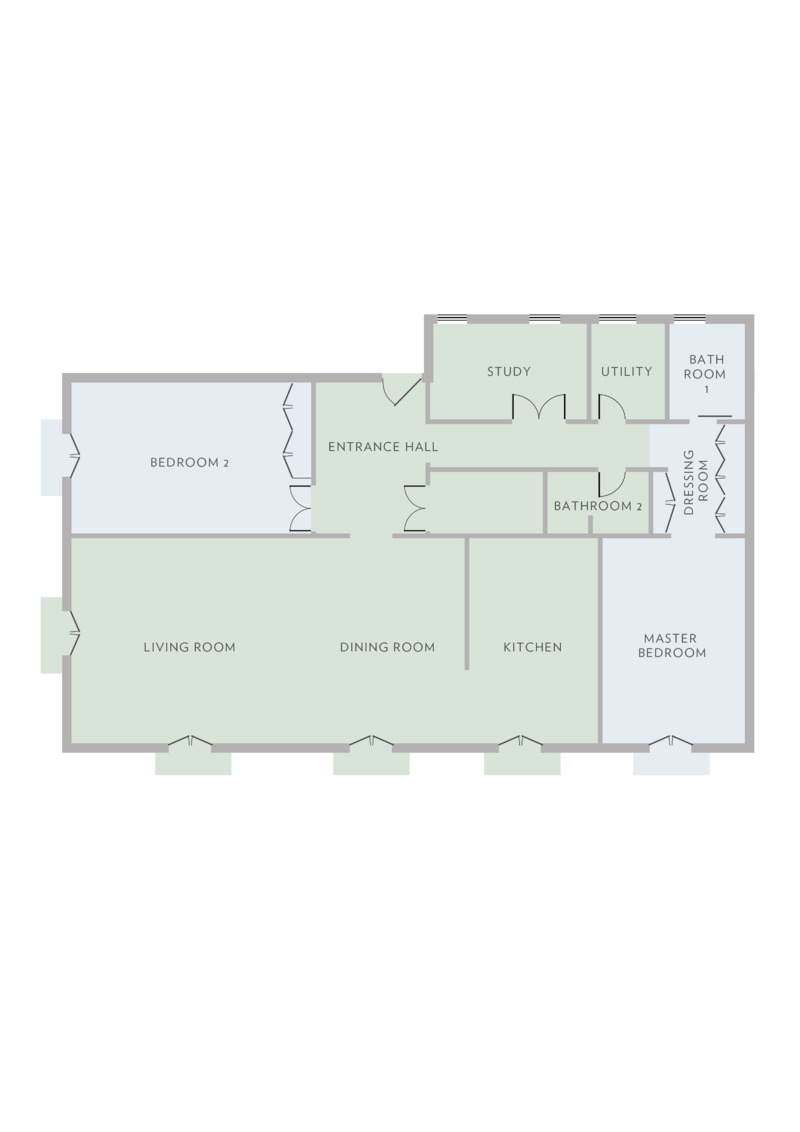 Testimonials
Kerry is an excellent Local Host and very helpful and pleasant whenever we had any queries. We love Barcelona and the apartment is in such a fab location and is such a great apartment -we have been 3 times now! Great city break and with the beach so close too. Excellent location of apartment for seeing the city. Kerry is an excellent host.
Barcelona
Just as Barcelona has grown into one of Europe's most fashionable cities, so has the once humble area between Via Laietana and Barceloneta, known as El Born, become one of the most desirable corners of the Catalonian capital.
The fact that it is ideally situated, a 15-minute walk from both La Rambla and 20 minutes from the beach, is one reason for its popularity. But it's also because it has so much to offer both residents and visitors: a vibrant café and bar culture, great one-off shops and boutiques (the hip Brazilian fashion company Colcci has its Barcelona outlet here), culture in the shape of the superb Picasso Museum and the Textile Museum, and even its own cathedral. It's where you'll find best the mojitos in Barcelona, too.
Read the area guide
You May Also Enjoy These Properties