David Kappler
Chairman
David was the CFO of Cadbury Schweppes plc for 9 years until he retired in 2004 to take on a plural non-executive career. This included 10 years as the Senior Independent Director at IHG plc, formerly Intercontinental Hotels Group, who franchise, manage or own nearly 4700 hotels around the world; 12 years as a Director (including 4 years as Deputy Chairman) at Shire plc, a major pharmaceuticals company; 6 years as Chairman of Premier Foods, a major UK food manufacturer; and 3 years as a Director of Flybe plc, the airline company. He has also served as a director on a number of boards of international public and private companies over the years. David is one of the first investors in The Hideaways Club, he joined the board in 2014 and was appointed Chairman in 2020.

Email: davidkappler@thehideawaysclub.com
Anders Granström
Director
Anders is an entrepreneur and runs the investment company Kraften Invest AB in Sweden. He started his first business whilst studying and has since built up a successful investment company. He has started Sweden's largest bus company, bedding, financial agencies, telecommunications, trading and real estate companies. Today Kraften Invest focuses mostly on real estate and construction as well as financial consulting. Anders joined The Hideaways Club in 2016 and was appointed to the board in 2020.
Email: anders.granstrom@kraften.se
Russell Walls
Director
Russell is a Chartered Accountant, has worked overseas for many years and was a FTSE 100 CFO for 13 years until 2002. He has since had a portfolio of non-executive directorships in the UK, USA and overseas which have included FTSE 100, 250 and AIM listed companies as well as an NYSE listed company. These appointments included chairing a number of Audit, Remuneration and Risk Committees. He has recently retired as chairman of Aviva UK Life and Aviva Italy, as well as from the board of two listed companies in India. He has also acted as chair of the British School in Milan, Treasurer of The British Red Cross and member of the Finance Commission of The International Red Cross based in Geneva. Russell joined The Hideaways Club in 2008 and has recently transferred his share to his children. He was appointed to the board in 2020.
Email: russellwalls234@gmail.com
Urs Spitz
Director
Urs is a senior executive, entrepreneur, business angel and investor. He studied Chemistry and Computer Science in Zürich, Chicago and Boston. He gained extensive professional experience as a consultant with Bain & Co. and as a senior business manager with the international group Mettler Toledo. Since 2004, he is leading the Biosynth group, a fine chemical manufacturer, which during his tenure has grown into a multi-national group with sites in Europe, Asia and North America. Urs joined The Hideaways Club in 2014 and was appointed to the board in 2020.
Alan Buchanan
Director
Alan is a corporate lawyer and was appointed to the board in 2020. He initially practised at a top tier firm in Northern Ireland before moving to Gibraltar in 2008. He is now a Director of the Gibraltar law firm Triay and Triay where he heads up the busy Corporate and Commercial Team, specialising in corporate finance and mergers and acquisitions (M&A). He has an excellent reputation as a leading lawyer in this sector and is described as a 'next generation lawyer' by the Legal 500. He assisted in the formulation of the Gibraltar's Companies Act 2014 and co-authored the Gibraltar law chapters to The Mergers and Acquisitions Review (Expert Panel) (11th Edition, The Law Reviews) and The Employment Law Review (6th Edition, The Law Reviews). He is also a Chairperson of the Employment Tribunal in Gibraltar.

Email: alan.buchanan@triay.com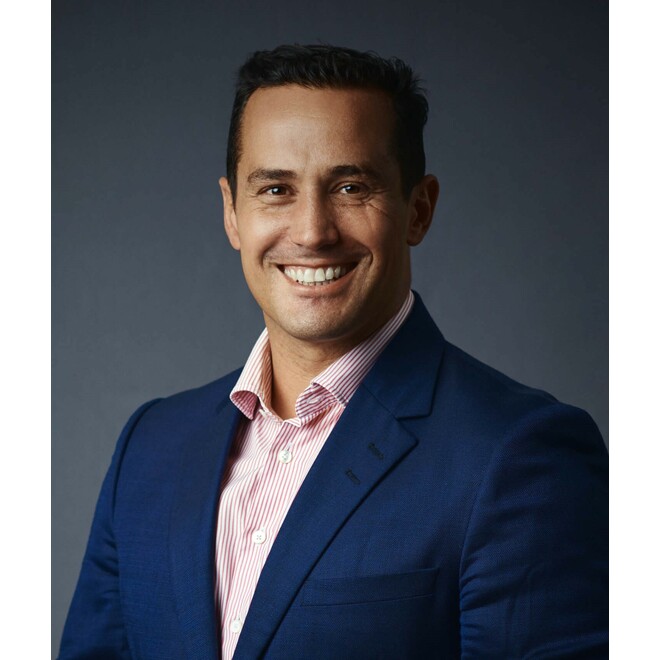 Joey Garcia
EIF Director
Joey was appointed to the board in 2011. He is a partner and head of the Financial Services and Fintech practice at the law firm ISOLAS in Gibraltar. He advises an international client base which includes funds, investment managers and banks as well as blockchain and protocol level businesses in the financial services sector. He is a member of the prestigious global Wharton Reg@Tech think tank in Philadelphia and was ranked as one of the top 12 Fintech lawyers in the world for 2018. Joey was the Chairman of the Gibraltar Funds and Investment Association for two years, as well as a lecturer at the Gibraltar University for legal students. He worked on secondment with the local Regulatory Authority on the transposition of the Alternative Investment Fund Manager's Directive, and sits on the Gibraltar Finance Centre Council.

Email : joey.garcia@isolas.gi
Moe Cohen
EIF Director
Moe has been a director of the Club since inception. He is a Chartered Accountant and a founding partner and CEO of RSM Gibraltar. Moe was previously a partner in Deloitte Gibraltar for 4 years where his clients included insurance companies, hedge funds, banks and a number of large private clients. Moe's work has included advising on tax policy and fund legislation. He was also CEO of The Bonita Trust, a large international philanthropic organisation. Currently Moe is an executive member of the Gibraltar Accountants Society, executive of Gibraltar Fund and Investment Association and is the Gibraltar representative for the Institute of Chartered Accountants in England and Wales. He is approved by the Gibraltar Financial Services Commission to act as an Experienced Investor Fund ('EIF') Director, a Statutory Auditor and a licensed Insolvency Practitioner.

Email: hideaways@rsm.gi